40 x 40 Commercial White Frame tent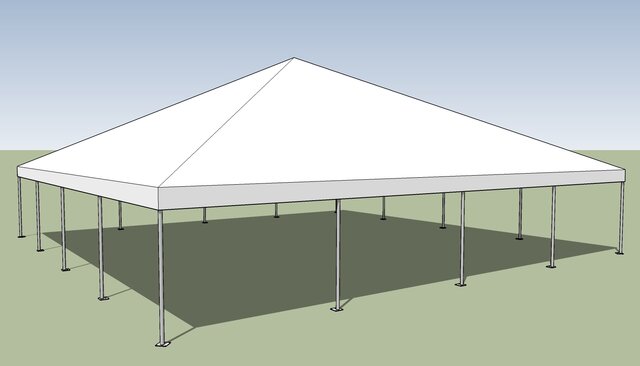 Description
****Tents of this size will always be setup at least 24 hours before the event date even if it is in a public open venue and due to our contract terms, we reserve the right to even deliver up to 72 hours in advance of the contracted event date. Due to magnitude of the structure at hand and the importance of the timeliness of our customers events this is mandatory.
Introducing our 40 x 40 Commercial White Frame tent - the perfect solution for any outdoor event or gathering. This tent is made with high-quality materials to ensure durability and longevity. The sturdy frame is constructed with heavy-duty aluminum and steel fittings, providing a stable and secure structure that can withstand strong winds and harsh weather conditions.
The tent top is made from 16 oz. block-out vinyl, which is water-resistant and provides excellent protection from the sun's harmful UV rays. The white color of the tent top gives it a clean and elegant look, making it suitable for a range of events, from weddings to corporate functions.
The tent is easy to set up and take down, making it an ideal choice for event planners and rental companies. It comes with all the necessary hardware, including stakes, ropes, and ratchets, to ensure a secure and stable installation.
With a spacious interior of 1600 square feet, this tent can accommodate a large number of guests, making it perfect for festivals, trade shows, and other outdoor events. Overall, our 40 x 40 Commercial White Frame tent is a reliable and versatile option for any outdoor event, providing a comfortable and stylish shelter for your guests.