30x30 Commercial White Frame tent (900 Sq Ft.)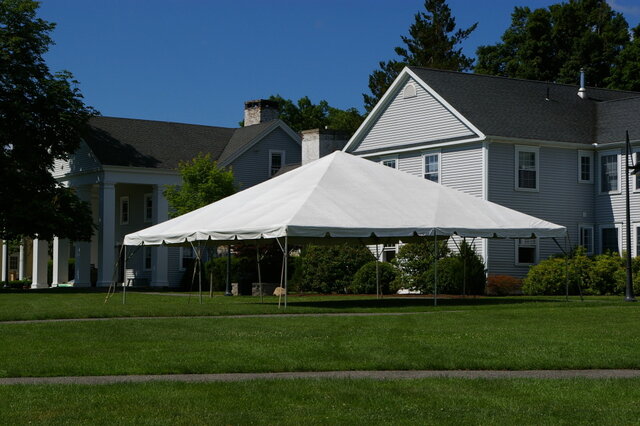 Description
Introducing our 30x30 Commercial White Frame Tent, the perfect solution for all your outdoor event needs. This tent is designed to provide ample space for large gatherings, making it ideal for weddings, corporate events, festivals, and more.
Crafted with a sturdy aluminum frame, this tent is built to withstand even the most challenging weather conditions. The frame is coated with a white finish, giving it a sleek and elegant look that will complement any event theme.
The tent's canopy is made of high-quality polyester material, which is both water-resistant and UV-protected. This ensures that your guests remain dry and comfortable, even in the event of rain or harsh sunlight.
Overall, our 30x30 Commercial White Frame Tent is a reliable and stylish choice for your next outdoor event. Invest in this tent today and create a memorable experience for your guests!
****Tents of this size will always be setup at least 24 hours before the event date even if it is in a public open venue and due to our contract terms, we reserve the right to even deliver up to 72 hours in advance of the contracted event date. Due to magnitude of the structure at hand and the importance of the timeliness of our customers events this is mandatory.