16 Ft. Palm Water Slide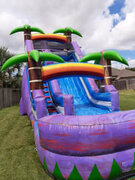 34 Ft. Dual Lane Slip N Slide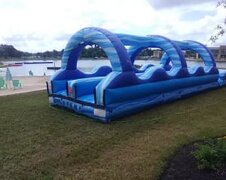 90 Ft. Giant Obstacle Course - 90 Linear Feet of Obstacle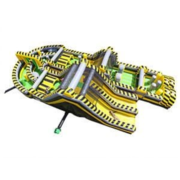 Combo Bounce with Slide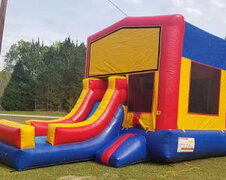 Dunk Tank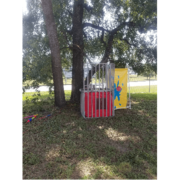 Giant Bounce House - Multi Colored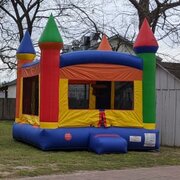 -Giant Dry Log Mountain Slide - Dry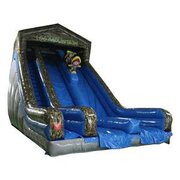 Giant Mountain Water Slide with Slip N Slide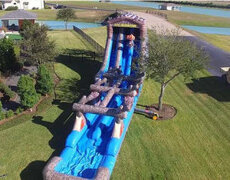 Giant Wave Waterslide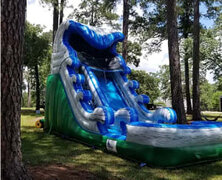 Inflatable Football Toss with Police Radar gun and Footballs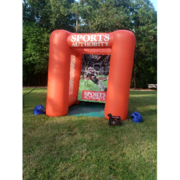 Inflatable Pub - Irish Pub Tent - 500 Sq Ft.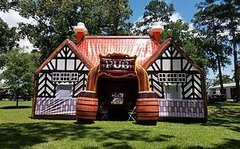 Large 30 Ft. Obstacle Course Large 40 Ft. Obstacle Course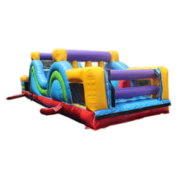 Massive Bounce House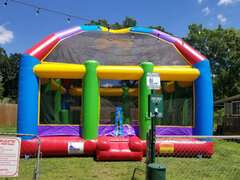 PInk Princess Bounce House
Pirate Ship Water Slide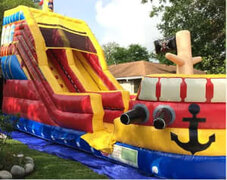 Safari Water Slide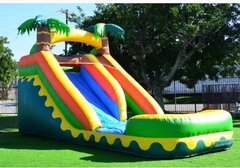 Shark Attack Water slide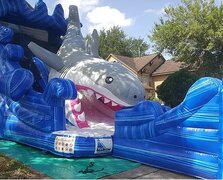 Inflatable Rentals Cypress TX
Welcome to Torkay Event Services, your ultimate destination for the inflatable rentals Cypress TXcan't get enough of! We're here to bring fun and excitement to your parties and events with our wide range of inflatables. From thrilling water slides to exciting bounce houses to exhilarating obstacle courses, we have everything you need to take your event to the next level in Cypress, Texas , or the surrounding areas of Harris County.
When you choose Torkay Event Services for the inflatable rentals Cypress TX loves most, you're choosing a company that understands the importance of reliability and professionalism. We take care of all the details, from delivery to setup, so you can focus on enjoying your event and creating memories that will last a lifetime.
While we're all about having fun and making memories, we also place a premium on safety, so we conduct thorough inspections and routine maintenance on our inflatables. We adhere to standard practices so that everyone has a great time without worrying about their safety at the event, making us among the safest inflatable rental companies Cypress TX has to offer.
Torkay Event Services makes it easy to rent a bounce house and other party essentials. Our user-friendly website allows you to browse our selection, check availability, and book online with ease. We also have a dedicated team of event specialists ready to assist you every step of the way, ensuring a smooth and hassle-free rental experience. Don't settle for anything less than the best! Book the top-rated inflatable rentals Cypress TX has to offer, and watch the fun come to life. Trust us to bring the wow factor to your next event with our top-quality inflatables and exceptional customer service. Browse our website today to explore all your options and start planning an event that will be the talk of the town!
The Inflatable Rentals Cypress Texas Uses For All Their Events
We've got the inflatable rentals Cypress Texas knows are the ultimate source of fun and excitement, bringing a burst of energy to a wide range of events. From birthday parties and family reunions to school carnivals and community festivals, our inflatables are a hit among guests of all ages.
Kids' birthday parties become unforgettable adventures with our inflatables. Whether it's a bounce house, an inflatable slide, or an obstacle course, children can unleash their energy, bounce around, and slide with laughter. Our inflatables provide a safe and thrilling experience, creating cherished memories for the birthday child and their friends.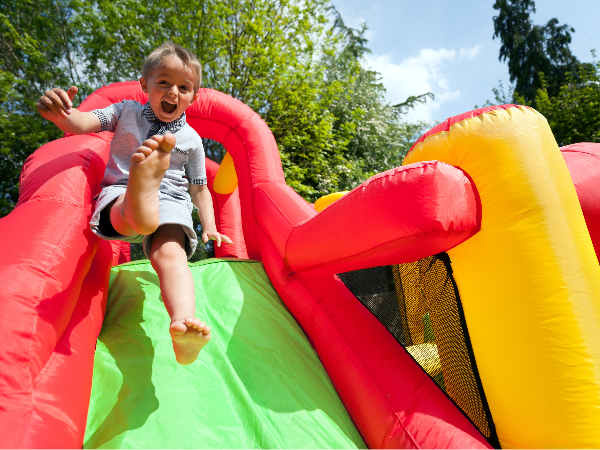 Family reunions are elevated to new heights with the inflatable rentals Cypress Texas uses to bring generations together, offering an interactive and enjoyable experience for everyone. From the youngest family members to the young at heart, our inflatables create a shared sense of joy and connection.
School carnivals and field days are a blast with our inflatables. Students can engage in friendly competitions, conquer challenging obstacle courses, and bounce delightfully. Our inflatables to rent in Cypress TX add an extra element of excitement to these events, fostering teamwork and creating a memorable experience for all.
Community festivals and fundraisers come alive with the outdoor inflatable rentals Cypress TX event planners use to draw crowds, attract attention, and provide hours of entertainment for attendees. Whether it's a community fair, a charity event, or a neighborhood gathering, our inflatables bring people together and create a festive atmosphere for all to enjoy.
No matter the occasion, our inflatables are a surefire way to bring smiles and laughter to any event. They ignite the spirit of playfulness, encourage physical activity, and create lasting memories. So, whether you're hosting a birthday party, a family reunion, a school carnival, or a community festival, our inflatables are the perfect addition to make your event an unforgettable success.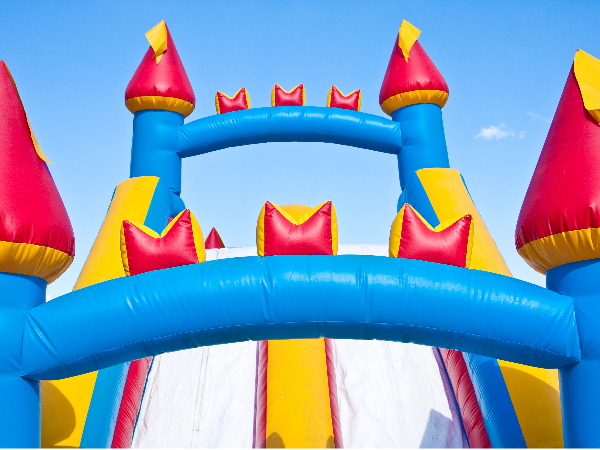 The Best Inflatable Jump Rentals Cypress TX Has Seen!
Get ready to be amazed by the best inflatable jump rentals Cypress TX has seen! From towering slides to bouncy castles and thrilling obstacle courses, we offer various options that will take your event to the next level. Our inflatables are made with the highest quality materials, ensuring safety and durability. Whether you're hosting a birthday party, a school event, or a community gathering, our impressive selection of inflatables will provide hours of fun and entertainment for all ages. Get ready to bounce, slide, and play with our spectacular inflatables that will leave a lasting impression on your guests.

Anyone looking for a bounce house suitable for all events should look into our giant multicolored bounce house. Complete with a mesh entrance and inviting colors, this exciting jumper is perfect for birthday parties, community events, and backyard get-togethers. Available for rent for just $225.00, it's also nice on the eyes and the budget.
Need to cool off in the heat and splash with some swashbuckling salty sea dogs? Rent none other than our giant pirate ship water slide. This inflatable looks just like a pirate ship, worthy of testing any young captain's resolve. Kids and adults alike will slide with glee into the attached pool and find more adventures with the attached inflatable cannons mounted on the side. An adventure like this doesn't cost many doubloons and only starts at $415.00 to rent

For a more adult-themed party, customers can rent our ever-popular inflatable Irish pub tent. Modeled to look just like a warm Irish pub once fully inflated, the inflatable is a hit with adults and kids alike. This unique piece will bring a certain rustic flair to any event and is available to rent for just $625.00, making it one of the best inflatable rentals for parties Cypress TX has seen!
How to Rent Inflatables in Cypress TX Online
When you're ready to rent inflatables in Cypress TX online, we make it a quick and easy process with our user-friendly booking system. To get started, navigate the inflatable rentals section to browse our selections. You'll find a spectacular and exciting inventory of inflatables, including slides, bounce houses, and obstacle courses, ready to take your event to the next level!
Once you've chosen the perfect inflatable for your event, add it to your cart, and you'll be directed to the rental details page. Here, you can view important information such as dimensions, capacity, and pricing, helping you plan your party seamlessly. Next, choose your event date and duration to rent inflatables in Cypress TX using our convenient online calendar. Our system will instantly show you the availability of the inflatable for your chosen timeframe, making it easy to find the perfect fit for your event schedule.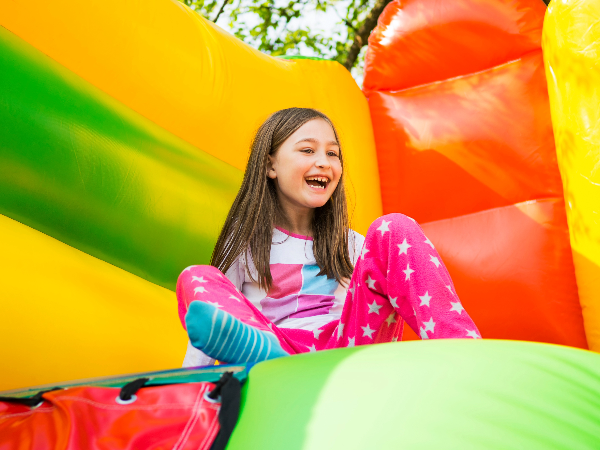 To further customize your rental, you can select any additional accessories, services, or equipment you may need, such as generators, attendants, or themed decorations. These options will enhance your inflatable experience and add an extra touch of excitement to your event. Once selected, provide your contact information and event details in the online booking form. Double-check all the information to ensure accuracy and review the rental terms and conditions, as well as our cancellation policy.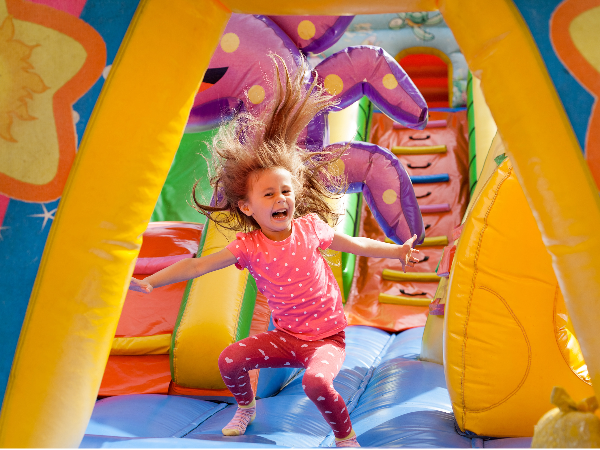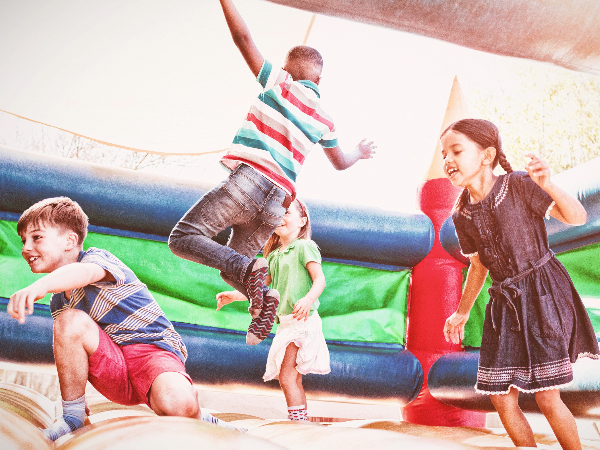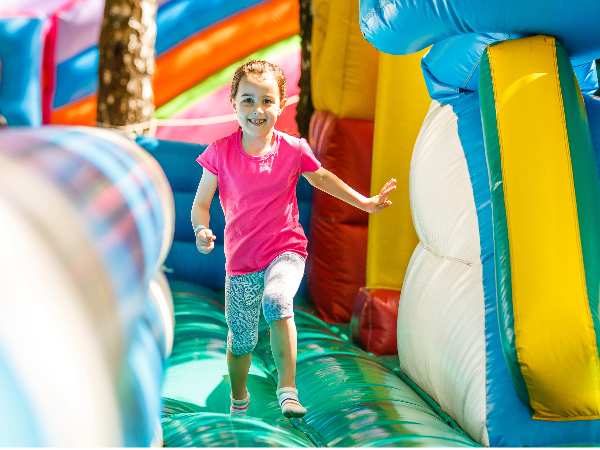 When you're satisfied with your choices and all the details are accurate, simply click the "Book Now" button to confirm your reservation. You'll receive a confirmation email with all the necessary information about your rental, giving you peace of mind and the assurance that your desired inflatable is reserved for your event. Booking our inflatables online is a convenient and efficient way to secure the perfect inflatable for your event. Our user-friendly system ensures a smooth and hassle-free process, allowing you to focus on planning the rest of your event while knowing how much to rent inflatables Cypress TX loves costs without any hidden fees. Get ready for hours of bouncing and sliding fun by booking our inflatables online today!
Delivering Inflatables For Rent in Cypress TX and the Surrounding Areas
Get ready for an epic adventure with our inflatables for rent in Cypress TX, conveniently delivered across Harris County. We proudly serve various zip codes, including 77410, 77429, and 77433, ensuring that residents and businesses can enjoy our exciting inflatables. We're happy to offer our services to the surrounding communities of Tomball, Spring, Hockley, Waller, Katy, and The Woodlands.
Our commitment extends to the Cypress-Fairbanks Independent School District, where we provide inflatables for rent in Cypress TX for school events, field days, and other special occasions. We take pride in bringing fun and excitement to students, teachers, and staff. For those looking to add an outdoor thrill to their event, we happily deliver to local parks such as John Paul Landing Park, Cypress Park, and Telge Park. These picturesque locations offer the perfect backdrop for inflatable adventures, whether sliding down a water slide or bouncing in a colorful bounce house. Be sure to add a generator, concessions, and table and chair rentals in Cypress TX to complete your outdoor event!
When it comes to delivery, our dedicated team ensures a seamless experience. We handle all the logistics, from transportation to setup, so you can focus on enjoying your event. When you book inflatable rentals near Cypress TX from us, our professional staff will arrive at your designated location promptly, ensuring that your inflatable rentals are installed safely and efficiently. Whether you're hosting a birthday party, corporate event, or community gathering, our reliable delivery service guarantees that your inflatables will be ready for action. We prioritize customer satisfaction, and we aim to provide a hassle-free and memorable experience for every event.
There's no need to search for "inflatable rentals near me Cypress TX!" Choose us for your inflatable rental needs in Cypress, TX, and beyond. With our exceptional delivery service, you can trust that your inflatables will arrive on time and in top-notch condition. Let us bring excitement to your doorstep and create an unforgettable experience for you and your guests. So, get ready to jump, slide, and bounce your way to a thrilling event with our inflatable rentals. Book with us today, and let the fun begin!
FAQs About Our Cypress TX Inflatable Rentals
Discover quick and helpful answers to all your questions about our Cypress TX inflatable rentals with our frequently asked questions below. If you need any additional information, feel free to give our team a call at (888) 283-2623.
Q.
How much does it cost to rent inflatables?
A.
Prices for our Cypress Texas inflatable rentals vary depending on the size of the inflatable, the rental timeframe, and the delivery area. Our bounce houses begin at just $199 for a full-day rental! We're confident we offer the most competitive prices in the area and do our best to cater to your party's specific budget and needs.
Q.
What age groups can play on the inflatables?
A.
All of our inflatables are made with lead-free, fire-resistant vinyl and include safety features like mesh windows for adequate ventilation and supervision, inflatable landing pads, velcro openings, and inflatable ramps, making our collection safe for a wide range of ages. We typically recommend ages three and up use our Cypress TX inflatable rentals with adult supervision.
Q.
How do I book inflatables for my event?
A.
Easy! Use our convenient online booking platform to browse our available Cypress TX inflatable rental options, make the best choice for your specific event, add it to your cart, and then easily check out! If you'd prefer to speak directly with one of our team members, feel free to give us a call at (888) 283-2623.